Northwoods Dental is conveniently located in downtown Plymouth, close to the Plymouth City Hall and across the street from Cub Foods and Lifetime Fitness.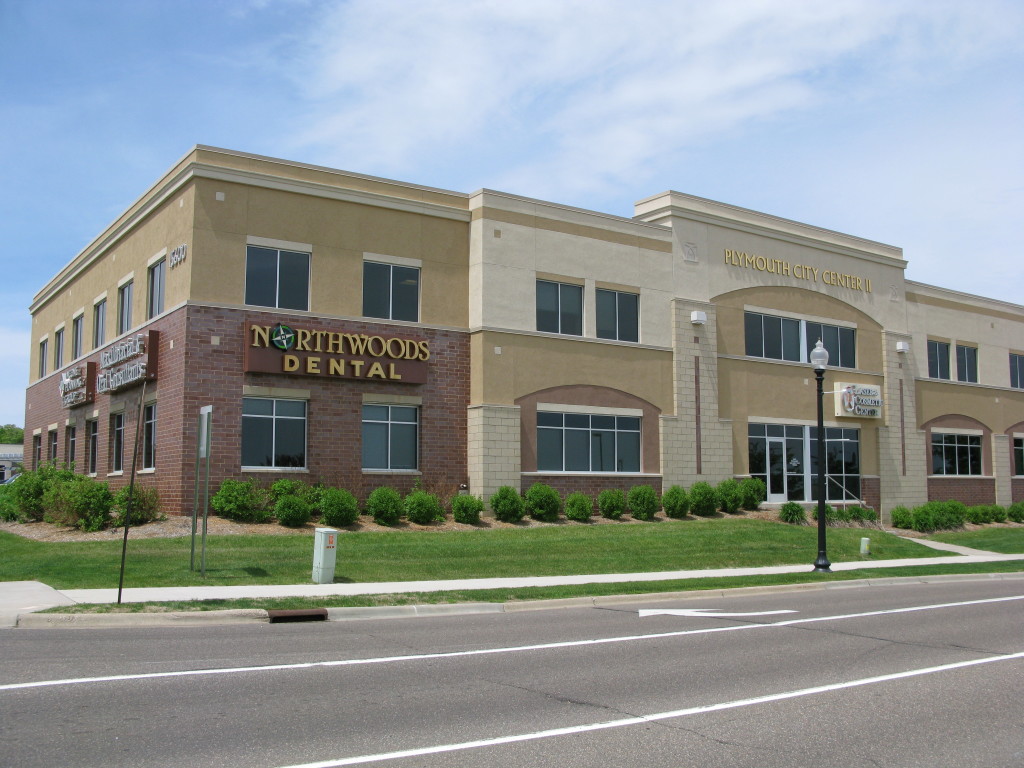 This central location also serves people in Maple Grove, Wayzata, Medina, Corcoran and other western Hennepin County cities.
Our staff at Northwoods pride themselves in providing a comfortable and safe environment for our patients. From the aesthetically pleasing lobby with it's comfortable chairs, fireplace and television to our sterilization techniques and use of cutting edge equipment, our patients comfort is maximized.
Integrating advanced dentistry tools in our cosmetic dental treatments allows us to provide superior service so that our patients can have the best possible smile! We use tools like Digital X-Rays, ZOOM whitening, the Diagnodent (a laser that helps us diagnose small decay) and our crown technology is simply amazing.
If you need a filling, we will provide you with white fillings that look great and strengthen your teeth. Additional diagnostic tools include an intra oral camera which allows our dentists to view pictures of your teeth on a large monitor which saves time and helps detect potential problems.